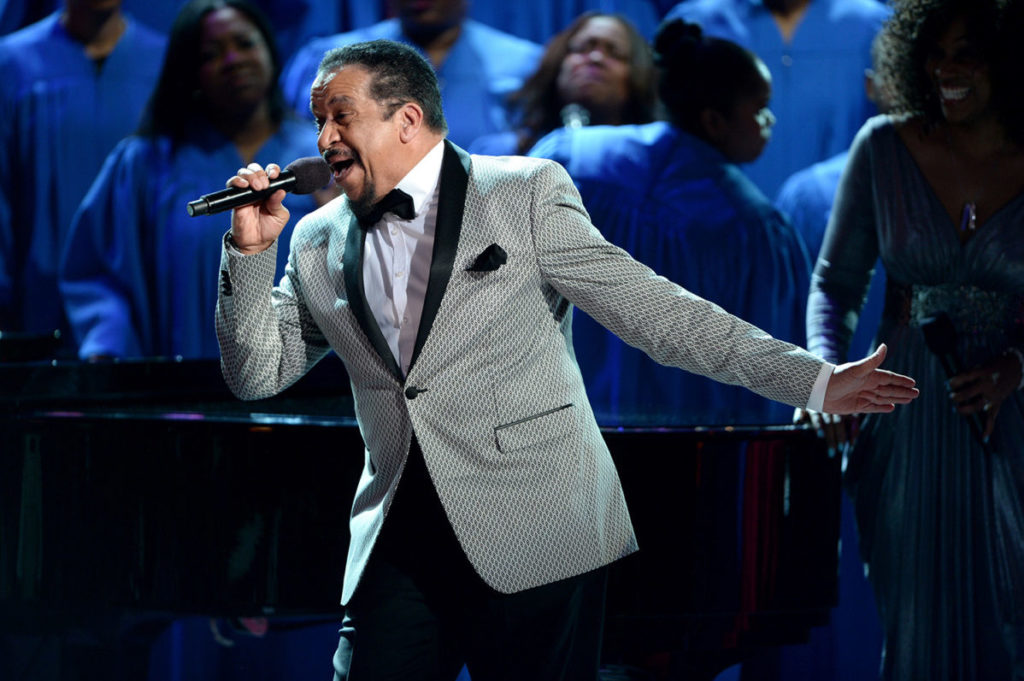 Richard Smallwood
Richard Smallwood has changed the face of gospel music. He impeccably blends classical movements with traditional gospel, arriving at a mix that is Smallwood's alone. A diverse and innovative artist, Richard Smallwood has achieved many honors. Richard was the top nominee for the Stellar Awards, receiving nine nominations for 1999. Richard was also nominated for an NAACP 1999 Image Award. Richard graduated cum laude from renowned Howard University with degrees in both vocal performance and piano. He was a member of the first gospel group on Howard's campus, The Celestials, who were also the first gospel group to appear at the famed Montreaux Jazz Festival.
Richard Smallwood has been honored by the Smithsonian Institution as a "gospel innovator," and his hometown, Washington, D.C., has declared two separate occasions "Richard Smallwood Day". Smallwood has ministered to presidents and dignitaries at the Smithsonian, the Kennedy Center and at the White House as well. Richard and his singers also toured with the theatrical musical, "Sing Mahalia Sing" starring Jennifer Holiday, leading to a guest appearance on the daytime drama "Ryan's Hope".
The debut album by The Richard Smallwood Singers spent 87 weeks on Billboard's Gospel chart. His next project, Psalms received a Grammy nomination. They amassed additional nominations for the albums, "Textures", "Vision", "Testimony" and "Live at Howard University". Richard reached a pinnacle of success, receiving a Grammy Award and Dove Award for his production of the Quincy Jones' project, Handel's Soulful Messiah. Smallwood received additional recognition when his song, "I Love The Lord" was performed by Whitney Houston in the movie The Preacher's Wife.  The same tune was used by BoyzIIMen for the song, "Dear God".
Even with all of the secular accolades, Smallwood has never turned away from the church. Many of his songs, including "Center Of My Joy", "Total Praise", "We've Come to Praise HimÓ, have become standards in churches throughout the world. "People need to know someone can heal their hurts. I take no credit for the work we do. I owe it all to God and I feel blessed that for some reason He has chosen me to make a difference in people's lives."  This seasoned professional continues to deliver a timeless musical message of hope, with creativity, sensitivity, and power.
Copyright © 2000. All rights reserved