Patrice Williamson 'Free to Dream'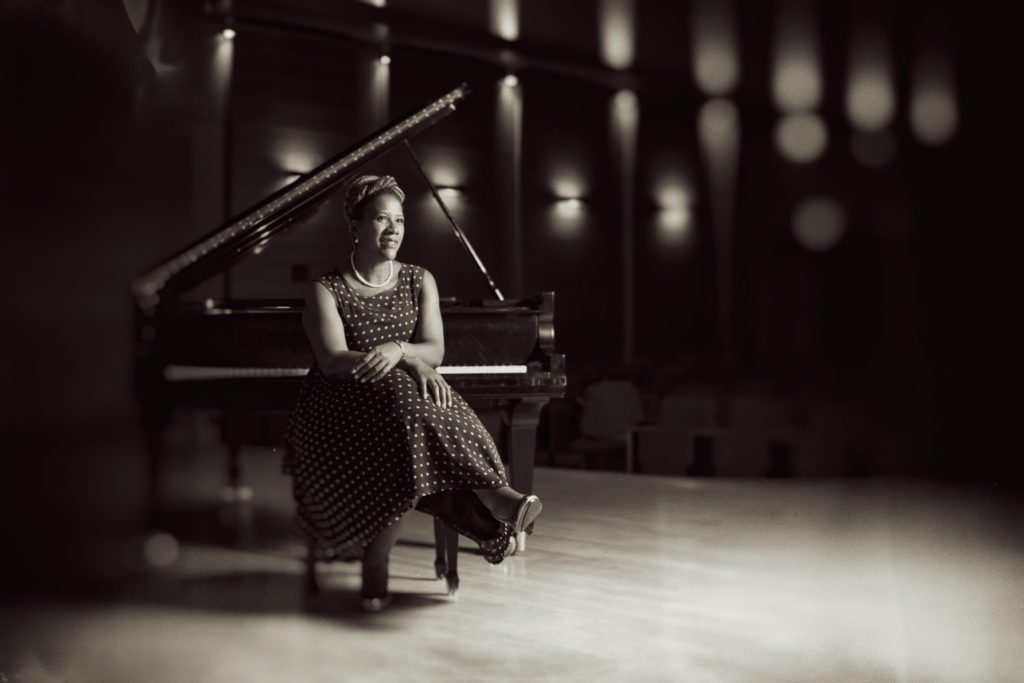 Acclaimed Jazz Vocalist Patrice Williamson celebrates the release of new CD "Free to Dream" at The Regattabar in Cambridge, MA on Thursday, June 6, 2000
"Possessed with a smooth, honey-colored voice and intonation as flawless as Ella Fitzgerald's"
-Rick Anderson, The All-Music Guide to Jazz.
Boston-based jazz vocalist/flutist Patrice Williamson celebrates the release of her new CD "Free to Dream" at the Regattabar (Charles Hotel, 1 Bennett Street, Cambridge) on Thursday, June 6. Joining Williamson will be pianist Mark Shilansky, saxophonist Jason Hunter, guitarist Eric Byers, bassist Keala Kaumeheiwa, drummer Ron Savage, and percussionist Kera Washington. Tickets are $12; the performance starts at 8:30 PM. For reservations, call Concertix at (617) 876-7777.
Free to Dream, Williamsonís second album, includes ìsomething for everybody,î as the artist puts it. ìThereís a be-bop head, a down & dirty blues, beautiful ballads, great swing tunes, and a live performance or two.î The versatile vocalist/flutist worked with Mark Shilansky on three original tunes and she takes flute solos in ëGentle Rainí and ëPuttin on the Ritz.í There are also songs by Stevie Wonder and George Gershwin, and she has dedicated selections from the Sound of Music to her late father.
Williamsonís debut CD My Shining Hour met with wide acclaim:
"Williamson's voice is warm and satisfying, conveying feeling on ballads and negotiating brisk tempos with ease." – Marcela Breton, JazzTimes
• "Patrice Williamson is in a class by herself [she] has an astonishing vocal command and flexibility." – Don Glasgo, Jazz Improv
• "Take one part Sarah Vaughan-like clarity, a dash of Connor-esque huskiness, and a fillip of Sheila Jordan's bluesy phrasing and you – we – have got one of the most captivating and confident-sounding young singers around" – James Isaacs, Boston.citysearch
• "If  'My Shining Hour' is any indication of things to come, Patrice Williamson will string many 'Shining Hours' into a luminous career." – R. Redmond, JazzUSA
• "one of the most exciting young vocalists in town" – Carly Carioli, Boston Phoenix.
A native of Memphis, Tennessee, Patrice Williamsonís career has maintained a steady upward trajectory since she arrived in Boston to study at New England Conservatory. Ten years and two degrees later, sheís become a prominent crowd-pleaser, appearing regularly at the Regattabar and earning a 1997 ìBest of Bostonî award for her appearances at Jordan Hall (in company with clarinetist Richard Stoltzman) and the Marblehead Jazz Festival. In September 1998 she debuted at the Tanglewood Jazz Festival as the opener for James Moody. More recently, Patrice has traveled to Singapore for a New Yearís Eve 1999/2000 performance and in March 2000 as part of an all-female jazz ensemble. Williamson has been nominated for Best Jazz Vocalist by the Kahlua Boston Music Awards in 1999 and 2000.
Visit www.riverlily.com to read more