Godsmack, Carly Simon, Aerosmith win Boston Music Awards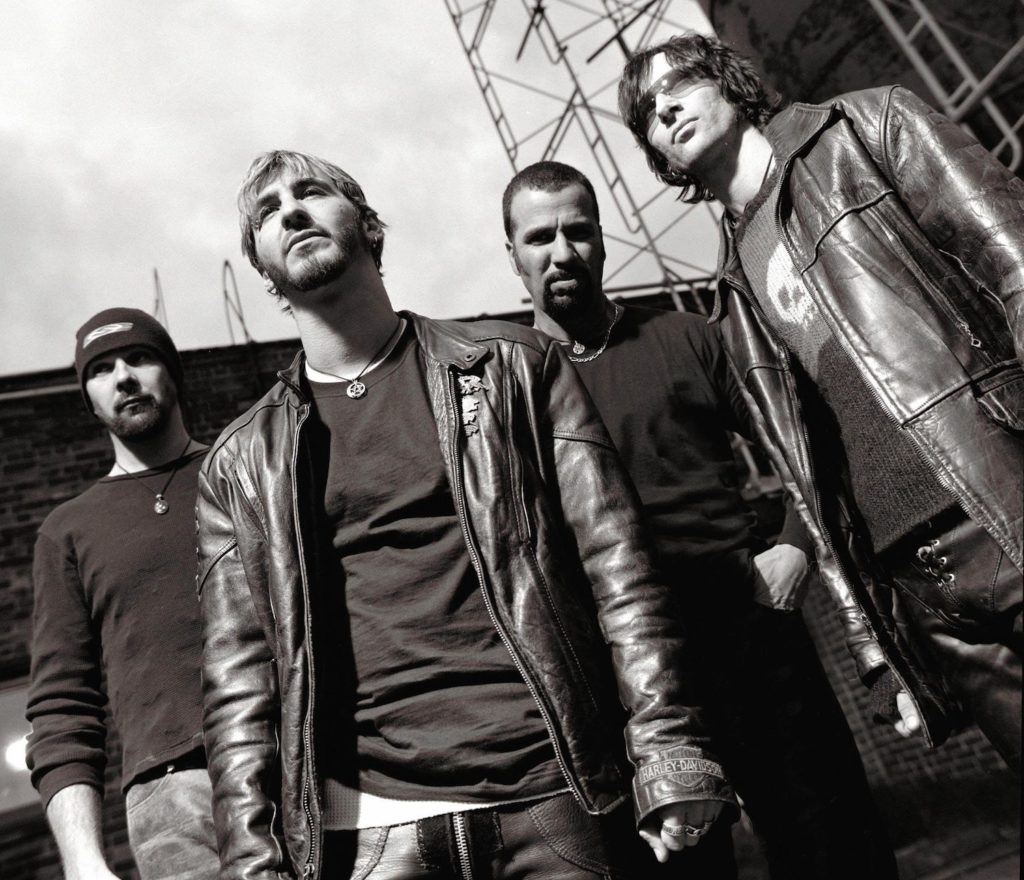 Godsmack, Staind, Carly Simon, Aerosmith, American Hi-Fi win at The Boston Music Awards.  Reveille, Dropkick Murphy's, Tribe of Judah, & Kay Hanley also take home awards.
Mission Of Burma inducted into Hall of Fame And the Winners Are… Boston winners for the 15th annual Boston Music Awards at The Orpheum, on Thursday, April 11th, 2002 were announced last night. Bostonπs loud rock acts lead the awards this year, with Staind, Godsmack and Aerosmith all taking home two Boston Music Awards each. Staind takes home Act of The Year and Single of the Year for their chart-topping "Itπs Been Awhile". Godsmack walks with Outstanding Rock Band and Male Vocalist of the Year (for lead singer Sully Erna). Aerosmith won the coveted Album Of the Year award, as well as Video of the Year. Other big winners include American Hi-Fi, Tribe Of Judah (featuring Gary Cherone), Carly Simon, and Dropkick Murphyπs. Alternative music pioneers, Mission of Burma, were inducted into the BMA Hall of Fame.
The BMA's, which are part of the NEMO Music Showcase & Conference, celebrate the diversity that is the Boston music scene. The 38 nominated categories cover a broad range of genres, including rock, folk, rap, hip-hop, blues, country, pop, world, jazz, and funk. All nominees are closely associated with the Boston area music scene: some were born or raised here, some developed their careers here, and some currently live and play here in the clubs. Even though the careers of some of the nominees have taken them out of the area, their roots are still here and they consider Boston to be their home. Nominees for the BMAπs were selected by a committee of 500 music industry professionals.
The Boston Music Awards is presented by WAAF107.3 in association with The Boston Globe additional sponsors include Disc Makers, Guitar Center, Metavera, SESAC, and Sonicbids. A portion of the tickets to The Boston Music Awards are donated to the local charities, Aids Action Committee, Big Brother, Big Sister, and the U.S.O. The Boston Music Awards also works with the Make a Wish Foundation.
Act of the Year: Staind
Rising Star: Reveille
Album of the Year: Just Push Play — Aerosmith
Outstanding Rock Band: Godsmack
Single of the Year: "It's Been Awhile" — Staind
Male Vocalist of the Year: Sully Erna of Godsmack
Female Vocalist of the Year: Carly Simon
Song of the Year: "Flavor of the Weak" — American Hi-Fi
Video of the Year: "Jaded" — Aerosmith
Outstanding Album (Indie Label): Where Have My Countrymen Gone — The Sheila Divine
Outstanding Debut Album (Indie Label): On Your Way — Flynn
Outstanding Single (Indie Label): "Blizzards, Buzzards, & Bastards" — Scissorfight
Outstanding Song (Indie Label): "Kiss That Counted" — Catie Curtis
Outstanding Male Vocalist (Indie Label): Gary Cherone of Tribe of Judah
Outstanding Female Vocalist (Indie): Kay Hanley
Outstanding Rock Band (Indie Label): Bleu
Outstanding New Rock Band (Indie Label): Tribe of Judah
Outstanding Hard Rock Band: Cracktorch
Outstanding Punk Band: Dropkick Murphys
Outstanding Roots Rock Band: Dennis Brennan
Outstanding Funk Band: Superhoney
Outstanding Club Band: Dropkick Murphys
Outstanding Rap/Hip-Hop Act: Virtuoso
Outstanding Rap/Hip-Hop Album: The Soul Purpose — 7L & Esoteric
Outstanding Rap/Hip-Hop Single: Cro-Magnon — Mr. Lif
Outstanding New Rap/Hip-Hop Act: D-Tension
Outstanding Jazz Act: Dead Cat Bounce
Outstanding Jazz Album: Eventuality: The Music of Roswell Rudd ñ Charlie Kohlhase Quintet
Outstanding Singer/Songwriter Album: Sweet Mistakes — Ellis Paul
Outstanding Male Singer/Songwriter: Howie Day
Outstanding Female Singer/Songwriter: Melissa Ferrick
Outstanding New Singer/Songwriter: Rachael Davis
Outstanding Blues Act: Weepin' Willie
Outstanding Blues Album: Wake Up Call — Michelle Willson
Outstanding New Blues Act: The Chris Fitz Band
Outstanding Country Act: Dave Foley Band
Outstanding World Music Act: John Brown's Body
Outstanding Producer: Scott Riebling
HALL OF FAME: Mission Of Burma
2002 rockem.gif