RAMONA SILVER RELEASES "DEATH BY CANDY"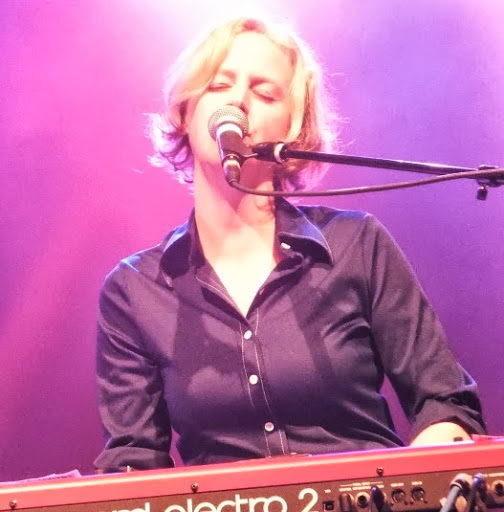 A MONTH OF TUESDAYS AT THE TOAD
February 5, 12, 19, & 26
Ramona Silver will be performing every Tuesday in February, starting February 5th, at Toad to celebrate the release of her new album, Death By Candy. There will be no cover charge for these shows, and Toad is located at 1920 Massachusetts Ave. in Cambridge. For more information, please call (617) 497-4950.
Since the release of You & Me & Hell in 1995, Silver has been a consistent performer on the New England rock circuit and has garnered numerous accolades. In 1997, she won the Boston Grammy Showcase, was nominated for two awards in the Boston Phoenix Best Music Poll, and captured five nominations in the Boston Music Awards, winning Best Female Vocalist. 1998 saw her place the song 'AdapterAdapter' (You & Me & Hell) in Robert Redford's film version of 'The Horse Whisperer'.
Silver has reaped much praise from the media. Billboard's Continental Drift raved 'she's one of the best young songwriters in any genre that this town has produced' wit, style, substance, with intelligent lyrics, smart melodies and muscle. Undoubtedly, Silver is a major talent.' The Boston Phoenix proclaimed 'Silver has the wit, attitude, and song craft skills of Liz Phair, a magnetic presence and a solid band to back it up.'
Death by Candy (Fingerprint) is full of witty, insightful slices of pop, all sung with soul and openhearted grace. Building on her earlier releases, it combines the absorbing and richly imagined Ultrasound ('98) with the tougher, grittier guitar-textured You & Me & Hell ('95). Silver sings of love, temptation, the small and simple pleasures of life, and even of recent hometown Somerville, MA. There are obvious standout singles, like the lyrical 'The Saint at 99' featuring Silverπs luscious vocals, or the rocker 'Motherbee' on which she projects 'I'm on my way, and I won't be swayed' with a vocal strength to match.