Porcupine Tree – London's Seminal Rock Band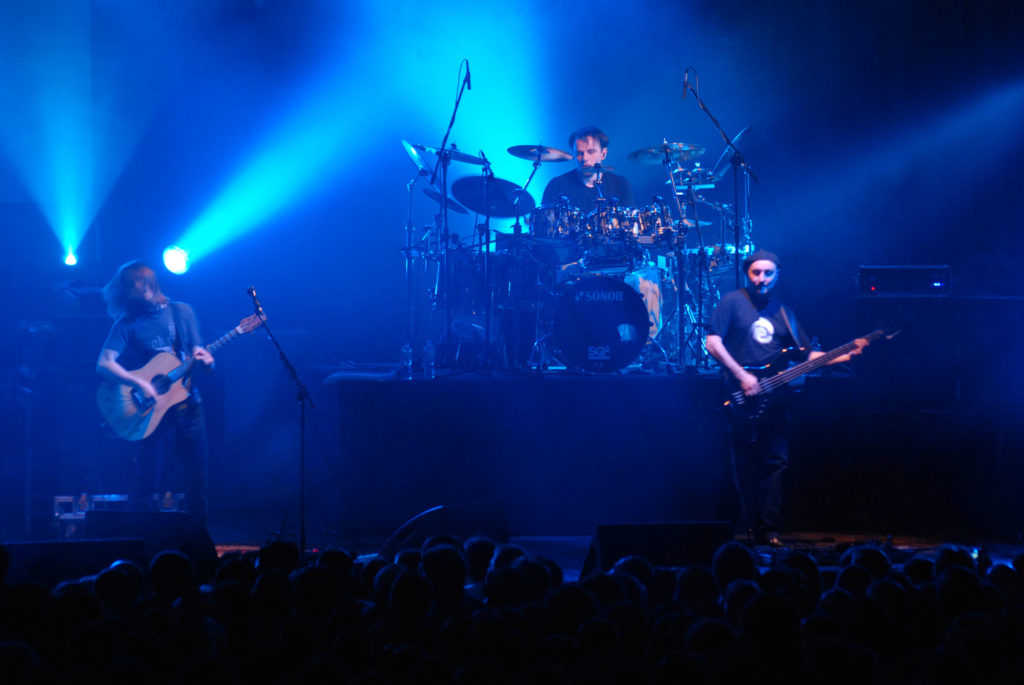 The Middle East, July 22 Great Northeast Productions Inc. will present Porcupine Tree. The Middle East is at 472-480 Mass. Ave. in Cambridge, Mass. Advance tickets for this show are $12 and can be purchased at the Middle East Box Office and at all Ticketmaster locations. To charge tickets by phone, call (617/508) 931-2000 or go to www.ticketmaster.com. For more information, call (617) 864-EAST.
Started by multi-instrumentalist Steven Wilson as a solo project in his teens, Porcupine Tree has fully evolved into an enigmatic band, which includes Richard Barbieri (formerly of Japan) on keyboards, Colin Edwin on bass and Gavin Harrison on drums. Porcupine Tree is full of craft and integrity, merging the best elements of intelligent rock with todayís technological advances and modern, ambient music. The band has been referenced to Pink Floyd and Radiohead.
Porcupine Tree will be releasing its first major-label release, In Absentia, in late September on Lava/Atlantic Records. The 12-track album, which features the single "Strip the Soul," was recorded in New York and London and mixed in Los Angeles. Steven Wilson produced the sessions with the help of engineer Paul Northfield (Rush) and mixing specialist Tim Palmer (who mixed U2's last album). The band is hitting the road again this July to promote the album.
2002 porcupinetree.jpg